Heartfelt
Pet Cremation
in Adelaide
Personal Touch for Cherished Pets
At Angel Ashes, we go beyond pet cremation; we're a local Adelaide family dedicated to honouring the deep bond between pets and their families.
In every service, we weave compassion, integrity, and respect, creating a sanctuary where every pet's story is valued and celebrated. As a family-operated business, we understand the significance of the journey you're on.
Our promise? To be by your side in times of grief, offering comfort and a steady hand of support. We ensure that your cherished companion's farewell is marked with the utmost dignity and love, reflecting the special place they hold in your heart.
Christmas Special
Select our Pet Cremation Service and receive a bonus ceramic photo Christmas tree ornament. Add both items to your cart for a total savings of $19.95.
Upload your Photo
Our Story of Compassion and Commitment
Meet Our Family: The Heart Behind Angel Ashes
Welcome to Angel Ashes, an Adelaide-based, family-operated business born from a desire to offer compassionate pet cremation services. Our journey began as pet owners who understood the profound bond between pets and their families, and this insight has been the cornerstone of our business.
Here at Angel Ashes, we are more than just a service provider. We are a family that shares your experiences and values empathy, integrity, and respect in all our interactions. Our team, dedicated to providing personal attention and care, is deeply committed to supporting you during these challenging times.
Our commitment to being a trusted local business in Adelaide means we're focused on delivering a level of service that resonates with the needs of our community. We pride ourselves on offering a unique approach to pet cremation, ensuring that every service is as heartfelt as the life of the pet it honours.
By entrusting your beloved pet to Angel Ashes, you are choosing a team that understands the importance of your pet's legacy and values your trust in us. We are here to provide a service, a sanctuary of understanding and support, honouring your pet's unique place in your heart and home.
For personalised guidance and support, schedule a free phone consultation with us. We're here to help you through this process with understanding and compassion.
Book a Free Consultation
Tailored Farewell Services
Compassionate Pet Memorial Services
At Angel Ashes, we offer a range of services designed with your needs and your pet's dignity in mind. Each service is crafted to provide support, respect, and a loving farewell to your beloved companion.
Here's a glimpse of what we offer:
Varied Cremation Options: We offer individual cremations, ensuring each pet's private and respectful farewell. Additionally, we provide witness cremations for those who wish to be present and communal cremations for a shared yet dignified farewell.


Transport Services: Our team can collect your pet from your home or veterinarian, providing ease and comfort during this difficult time.


Personalised Memorial Options: Choose from various urns and memorials to honour your pet's unique life and spirit.


Grief Support Resources: We provide access to resources and support to help you navigate your grief journey.


Home Return of Ashes: For those in the Adelaide area, we offer personal home return of your pet's ashes, bringing closure to your pet's journey with care and respect.


Each service is a reflection of our high standard of care. Discover more about how we can support you.
Explore How We Can Help
Real Stories, True Comfort: Our Clients Share Their Experiences
At Angel Ashes, we're proud of our compassionate service, but don't just take our word for it. Please read what our clients have to say about their experiences with us. Their testimonials testify to the care and dedication we bring to each family we serve.
★★★★★

All the responsibilities were taken care of for me. A sad time with all stress taken away from me with personal service.

Di Floyd

Two Wells, SA
★★★★★

This is the second time I have chosen to use Angel Ashes and I would chose them every time.

Melanie H.

Flagstaff Hill, SA
★★★★★

Very kind & compassionate staff. Efficient processes made the experience easier during this terribly sad time .

Tonya Candida

Greenwith, SA
★★★★★

So very happy with your prompt sincere service It made Farfel's passing so much easier to bear. Thank you Mel for being so kind

Kay N

South Brighton, SA
★★★★★

Always there for me with heart

Annie Marlow

Adelaide, SA
These stories reflect the heart of what we do at Angel Ashes. Our commitment to providing a supportive and caring service is evident in these experiences.
We invite you to become part of our family and experience the Angel Ashes difference.
For more experiences from our clients, click below.
Ease Your Journey with Our Step-by-Step Guide
Our Streamlined Pet Cremation Process
Navigating through the process of pet cremation can be overwhelming, especially during a time of loss. At Angel Ashes, we aim to make this journey as smooth and straightforward as possible. Here's a step-by-step guide to help you understand what to expect when choosing us for your pet's farewell.
Initial Contact: Get in touch for empathetic guidance.


Personal Consultation: Tailor the farewell to your pet.


Caring Collection: Respectful transport from home or vet.


Dignified Cremation: Conducted with the highest respect.


Memorial Choices: Select from various urns and memorials.


Ashes Return: Choose personal home return or pick-up.


Continued Support: Resources and support for grief.

For more details on each step, visit our comprehensive guide.
Explore Our Cremation Guide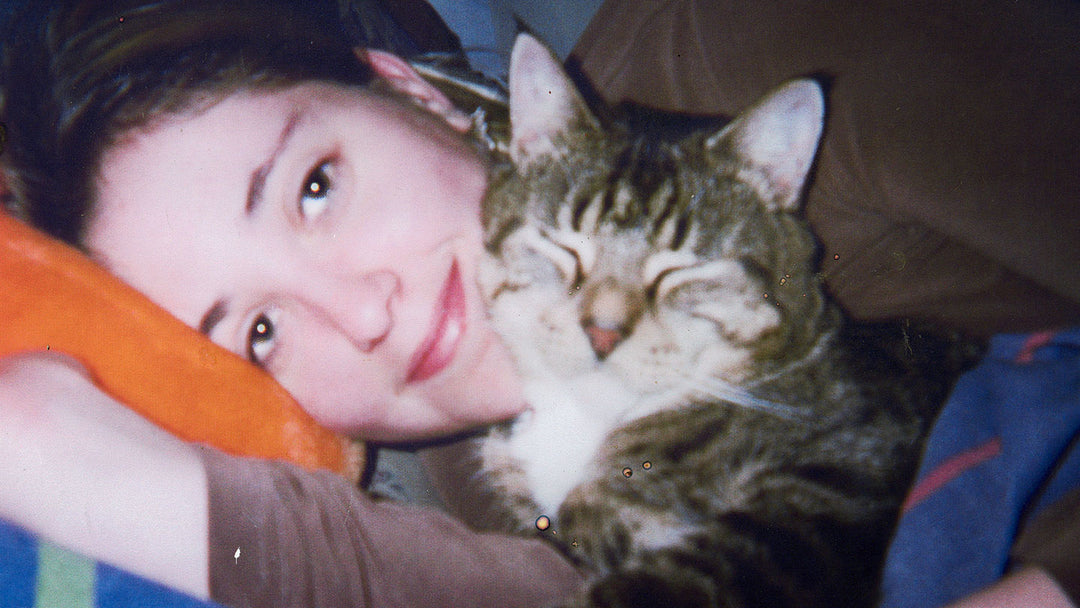 Our Origin: Inspired by Oakley-Bean
From Personal Loss to Caring Support
In 2008, a deeply personal loss profoundly changed my life. My beloved cat, Oakley-Bean, passed away, and through this heart-wrenching experience, I found myself navigating the challenging process of pet cremation. However, the service I encountered lacked the depth of care and respect I had hoped for. This experience became a turning point, sparking a desire within me to provide a more compassionate and meaningful service for others facing the loss of their pets.
Angel Ashes was born from my grief and longing to preserve cherished memories. I envisioned a service where pets' final journeys are handled with grace, dignity, and genuine care, far removed from the impersonal nature of standard services. Creating a space that recognised the unique bond between pets and their owners was crucial and celebrated.
The legacy of Oakley-Bean transcended his passing. His memory laid the foundation for Angel Ashes, guiding our mission to offer the empathy, respect, and attentive care that every pet and owner deserves in those tender moments. His spirit lives on in every compassionate service we provide, turning a personal story of loss into a mission of care.
Discover Our Story in Mel's Words
I invite you to watch the video below, where I, Mel, share my journey of losing Oakley-Bean and how it led to the creation of Angel Ashes. Hear firsthand what Angel Ashes means to me and how it's shaped by a heartfelt mission to provide compassionate care for your beloved pets.
The grief and longing to hold onto memories sparked the idea of Angel Ashes. I envisioned a place where the final journey of beloved pets was marked with grace, dignity, and utmost care. Rather than a cold, transactional service, I wanted to provide a haven where the profound bond between pets and their owners was acknowledged and celebrated.
Oakley-Bean's passing was not just an end but a new beginning. His memory became the cornerstone of Angel Ashes, inspiring our mission to ensure every pet and their owner receives the care, respect, and understanding they deserve in those delicate moments.
"The most important thing was keeping him with me in whatever way that was possible."
Melanie Salter
Founder & Director
For your convenience, all these payment methods — Credit Cards, PayPal, ZipPay, AfterPay, Humm, ShopPay, and VetPay — are available when you book online. We aim to make your online booking experience smooth and hassle-free.
Well, it's similar to human cremation but on a smaller scale. Your pet is placed in a cremation chamber, and through heat and evaporation, they're gently returned to their essential elements, commonly known as ashes.
That's a concern many share. At places like ours, we use a tracking system and keep only one pet in the chamber during individual cremations, ensuring you receive only your beloved pet's ashes.
Absolutely. Some families find comfort in being there for a final goodbye. If that interests you, you can make arrangements to upgrade to Witness Option with our Private Service.
While the actual cremation often takes just a few hours, the entire process, from start to finish, can range between 1 to 15 days. This duration primarily depends on the specific services you select and the queue of pets scheduled before yours.
Regardless of the timeframe, we at Angel Ashes are committed to handling every step with the utmost care, ensuring you receive your pet's ashes promptly and with the reverence they deserve.
From beautiful urns to hand-made pet paw prints and keepsake jewellery, we've got a range of items to help keep your pet's memory alive. Just let us know what you have in mind.
View our catalogue here.
It's really up to you. Some families scatter them in a favourite spot, keep them in a beautiful urn, or even incorporate them into jewellery. Whatever suits you and honours your pet's memory is the perfect choice.
The cost of our services can fluctuate based on several factors: the specific service you opt for, the size of your pet, and any additional memorial items you desire.
When using our online booking system, you'll receive an on-the-spot quote before finalising your payment, ensuring transparency and no surprises.
If you have any questions or need further clarification on pricing, please don't hesitate to reach out. We're here to guide you through the best options with your preferences and budget.
You don't have to do much. If you have a special blanket or toy, you'd like to send along. We'll handle everything else with care and respect.
Of course! Many find solace in adding a special note or trinket alongside their pet. However, due to the nature of the cremation process, some items are restricted. It's always a good idea to check with us first, ensuring we can safely and respectfully integrate your chosen memento.
Supportive Stories: Our Latest Shares
View all
Angel Ashes Availability
Monday to Saturday, 10am to 5pm